Hello! I am a developer specializing in .NET, web services, and scientific applications. I enjoy recording and performing music, comics, LEGO, and comedy.
I am a consultant at Magenic. We're hiring Software Superheroes!
Speaking
Silicon Valley Code Camp
- Oct 5 and 6
Foothill College - Los Altos, CA
Responsive Re-Engineering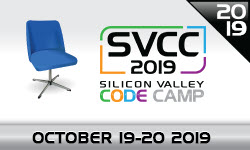 Modern Apps Live!
- Nov 18-22
Orlando, FL
Building a Modern HTML5 JavaScript app
Use code MALSP11 and save $500!